Why Otto?
1: The secret is in the temperature
Dual OverFire™ Burners heat up to 800­°C in under 3 minutes to sear the steak and lock in the flavour and juices
The otto grill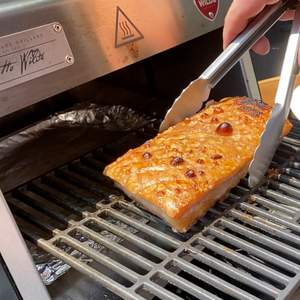 2: Not just steak
From a perfect pork belly crackling in under 3 minutes, to desserts that'll have your guests wanting more. Such a versatile grill that it'll be the only appliance you'd need for a sunny afternoon
recipe inspiration
3: No time for dry steaks
Otto's radiant technology directly heats the meat, eliminating the air-drying problem of conventional grills.
The open front design lets you watch your steaks cook!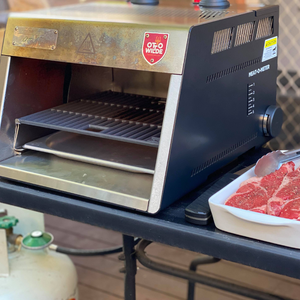 4: Your new sidekick
Soon after you'll get your Otto, you'll wonder how you lived without it. It'll be your go-to for picnics and social gatherings all year round!
5: Everyday is grill day
Carnivore diet? Or just really like to have fun cooking?
With the Otto, everyday is grill day.
THE RANGE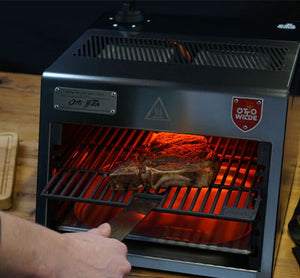 The Otto Wilde Lite Grill Kit
Otto's little brother, but in no way inferior in terms of steak experience! Includes cast iron grill grate, drip tray and lever. The whole kit and kaboodle!
let's get to the lite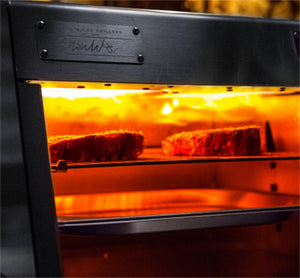 The Otto Wilde Original O.F.B Grill Kit
Kit comes with your cast iron grill grate, stainless steel drip tray and meat-o-meter lever. Everything you'd need to get grilling!
check out the otto original grill
OTTO'S O.F.B.
◘ 100% Made in Germay
◘ Easy to use
◘ Portable to take camping or picnics
◘ Great customer service
◘ Same-day dispatch on orders placed before 3pm
MOST POPULAR
The Otto Grill Pro Kit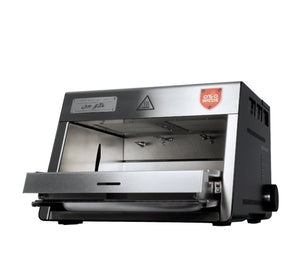 The New Otto 800°C O.F.B. Pro Griller Kit with Grill Drawer!
O.F.B. Griller Kit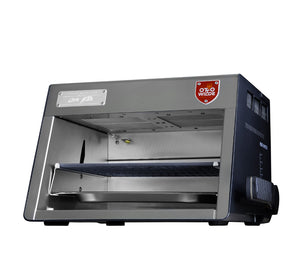 The Otto 800°C O.F.B. Griller Kit with two radiant OverFire™ Burners.
Otto Lite Kit
The Otto Lite 800°C Griller Kit with detachable slot rack.